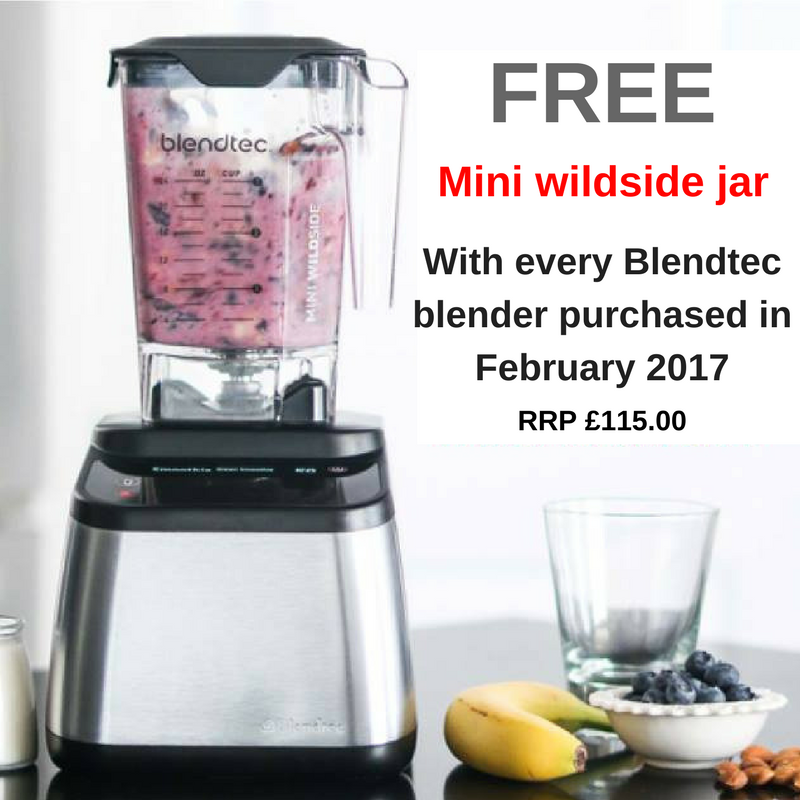 We have a very special offer this month – with every Blendtec blender sold we are giving away a mini-wildside jar FREE!
The mini-wildside jar is the perfect addition to your Blendtec blender, it is small and compact and enables you to blend exactly the right amount for one serving of whole fruit juice, a hot soup and much more. It only stands at 18cm high and 12cm wide, but has an amazing capacity of 46oz and comes with a 3yr warranty as standard.
What's more, the mini-wildside jar also comes with a latching lid, so you can get creative with your Bendtec blender and choose from countless different recipes.
Visit www.blendtec.uk to purchase your Bendtec blender and receive your FREE mini-wildside jar today.