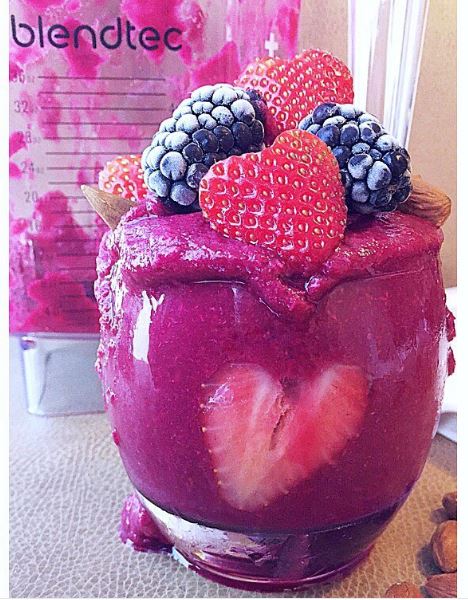 lunchesandlittles on Instagram has shared this delicious smoothie recipe called "You Make My Heart Beet" using her Blendtec to make it:
Today is all about L-O-V-E! And, a little later on I am going to show you how to make what my hubby and I have named our "You Make My Heart Beet" smoothie! Not only is it delicious and healthy, it is also pretty and bright-magenta-pink. ?
I know a lot of you are busy parents just like me, and trust me; I get it! … It can be really hard to keep up with a healthy routine when short on time for yourself, but if you love yourself, you need to take care of yourself too, and smoothies are a great way to get in tons of healthy fruits and vegetables in a snap. ???❤️ And, our @blendtec blender makes it is easier than ever! It's so fast and easy to use and I love that it gets us eating better.
I will be sharing the step-by-step recipe for this perfect for Valentine's Day smoothie shortly… Would you believe there are 3 vegetables and 4 different kinds of fruits packed into this thing, and that is it! ??? No extra sweeteners; nothing but real food!